Geotechnical Engineering and Consulting Services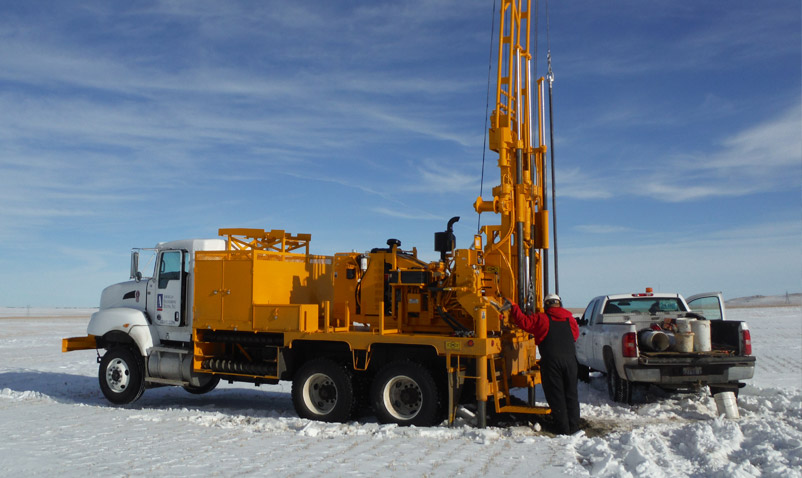 We strive to provide quality geotechnical engineering design and construction recommendations to help identify, understand, and solve issues — before they become problems.
AET offers complete geotechnical services ranging from drilling, in-situ testing, laboratory testing, and engineering consulting. We explore, test, observe, monitor, consult, and can partner with you from planning, design, and construction, to post-construction maintenance and forensics.
Thoughtful geotechnical solutions to help your project succeed
Our geotechnical engineers understand that one key to project success is "constructability." By working with our geotechnical engineers, your team benefits from our experience and problem-solving capabilities, and thoughtful recommendations — so you can select an approach that meets your project schedule and budget.
Reducing uncertainty regarding the subsurface conditions and constructability of your project can reduce schedule delays and can lead to lower construction costs.
Large-scale projects with large-scale geotechnical challenges
For 50 years AET has helped clients overcome diverse and difficult geotechnical challenges, often achieving award-winning results. From projects such as major sports stadiums (for example, US Bank Stadium, Target Field, Xcel Energy Center, and Lambeau Field), multi-story high-rise structures, small to large commercial development, major river bridges, and large transportation projects, we bring invaluable knowledge and expertise, beyond the test results, to your project.
Our successes also include buildings, roads, bridges, oil and gas sites, wind turbines, levees and dams, railways, and airports – at sites across the nation and around the world.
Add experienced geotechnical engineers to your project team
We work with many project stakeholders, including structural engineers and architects, contractors, developers, owner's agents, and government project managers, to support projects where soil and rock properties and subsurface conditions must be considered in the design.
We partner with you and your team to make your project successful. Contact us to discuss your project
Geotechnical Engineering and Consulting Services 
Our geotechnical engineers, technicians, and geologists combine expertise and practical experience with advanced field and laboratory testing techniques and geotechnical design software to provide the following geotechnical design, exploration, testing, and monitoring services. 
Geotechnical/geological site characterization
Slope stability analysis
Landslide stabilization
Retaining Walls 
Embankments / Dams 
Ground improvement
Shallow foundation design
Forensic Analysis
Expert witness services / Litigation support
Pavement Engineering and Design
Geotechnical Field Services  
In-Situ Testing
Geophysical services (field resistivity, ReMi, GPR, drone applications)
Landslide and rockslide investigations
Thermal resistivity testing
Granular and frac sand resource evaluations
Permeability testing
Aggregate testing
Soil testing
Contact a Geotechnical Professional
Congratulations to Dave and Kate on their new C-Suite appointments…
Let's discuss how we can support your project