Experienced professionals at AET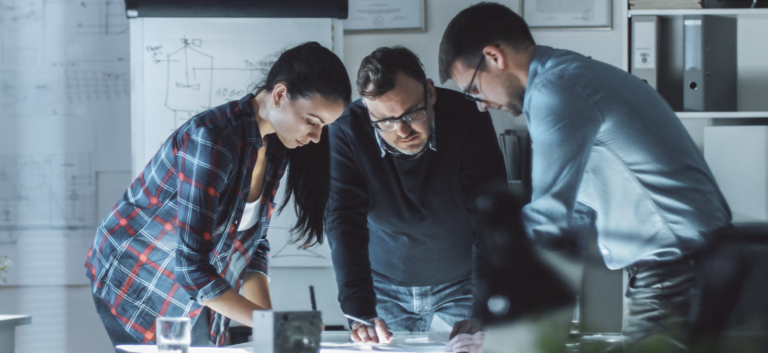 You are a hard worker with a safety-first mindset. You understand the value your expertise brings to the team and you value the work of others. Throughout your career, you have built respectful and authentic relationships with team members and clients, alike.
We are looking for professionals like you! We appreciate people who have depth of knowledge, are good communicators, and who know how to provide exceptional client service. If you are ready to take your career to the next level, AET is the place for you.
At AET, you will have the opportunity to contribute to award-winning projects and work alongside nationally- and internationally-recognized professionals. We are leaders in the industry and passionate about our professions. Many of us play active roles in professional, trade, and technical organizations.
Benefits for full-time employees at AET
We value the experience and expertise each person brings to AET. As a 100% employee-owned company, we recognize the import role of a solid benefits program in attracting and retaining employees. To that end, our leadership offers health and wellness benefits, opportunities to save for retirement, on-going training and professional development, and flexible work options that help maintain work-life balance – so you can succeed at work and at life.
From continuing education, mentoring and professional development opportunities to leadership and management training programs, AET provides opportunity for growth and career advancement.
We are hiring professionals within geotechnical engineering, geology, environmental consulting, building forensics and building technology, construction materials testing and evaluation, nondestructive testing, petrography, chemistry, as well as business, administration, and technical support roles.
As part of a very competitive benefits package, AET offers full-time professionals: