AET offices and individual employees sponsor events and support causes close to our hearts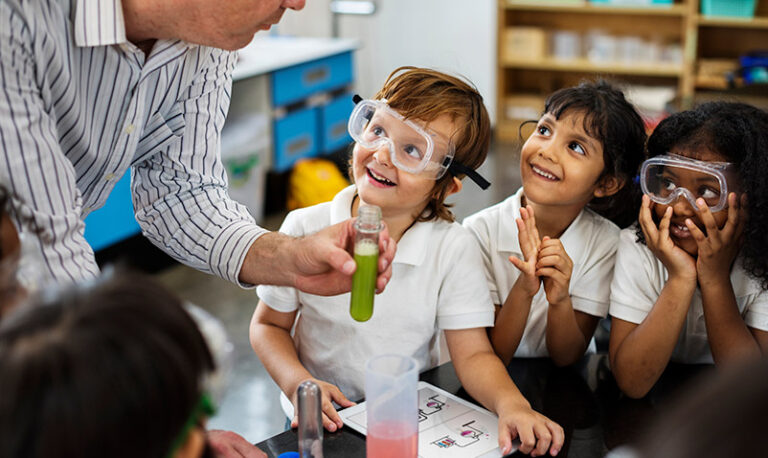 AET employees take great pride in giving back to the communities in which they live and work. Through local donations and volunteering, they are creating the change they want to see in their communities.
As an organization, we strive to inspire future generations of engineers, geologists, and other scientists by funding scholarships and local educational opportunities for youth and young adults.
We also encourage our employees to play active roles in the professional and technical communities that support us in our work. Through leadership, knowledge-sharing programs, and research we hope to improve the industry, while raising awareness of the importance of engineering and science-based solutions to the world's challenges.
AET offices support local charities
Every year, AET employee-owners support fundraising efforts through individual payroll deductions and donations of needed items, along with AET firm donations.
During the holiday season, AET and other local Engineering firms in the Twin Cities Metro Area participate in the Engineering CEOs of MN (ECEOM) holiday donation drive. This annual event results in donations of food and clothing items to various local food shelves and shelters, benefiting people in need. As part of our holiday client gift program, we provide clients with an option to donate the monetary value of a holiday gift to a variety of local and national charities.
Outside of the holiday season, many of our employees donate their time packing, unloading, and distributing food for the "Feed My Starving Children" charity. In 2020, we began supporting the newly-formed "We Love Midway Fund" established by the St. Paul Chamber of Commerce and the Midway Chamber of Commerce to help our local neighborhood businesses that were impacted by both the pandemic and civil unrest.
AET team members volunteer their time
AET employees donate their time and hold leadership positions in various non-profit organizations in their communities.
Some of the many organizations our team members have supported include the American Red Cross, Salvation Army, Habitat for Humanity, Keystone Community Services, Guardians of the Children, Adopt a Highway, local fire departments, and various food shelves, churches, and soup kitchens.
Many employees also spend time enriching the lives of the youth in our communities by volunteering as coaches and mentors and by planning events that foster youth engagement within their communities. 
AET supports STEM educational opportunities and scholarships
Our firm provides financial support and our staff volunteers their time to local schools and museums to support educational programs in the fields of science, technology, engineering, and math (STEM). Through sponsorship, AET helps fund participation in State and National competitions and college scholarships.
Our team members volunteer with the "Mathcounts" foundation and with "Future Cities" and "Destination Imagination" programs at local schools. These programs allow middle school students interested in STEM fields to compete with other people their age on projects they've completed, presentations, and papers written. For multiple years, the teams that AET staff have mentored have won competitions at the state level and then moved on to win awards at national levels.
AET staff provide hands-on learning experiences for visitors during "The Works" Museum's annual "Girl Time" event. These events give younger girls insight into the many different engineering fields and empower them to envision themselves working in the engineering field.
AET founded two scholarships that are given out each year at the ACEC/MN awards ceremony during engineering week. These scholarships are awarded to college students pursuing engineering and/or geology degrees from a college in Minnesota. These scholarships honor two of our founders, Terry Swor and Donovan Stormoe, and their belief in life-long learning and contribution to the engineering profession.
AET team members are active in technical and industry communities
All employees are encouraged to join professional, industry, and technical organizations and committees and to give back to their professions. AET leadership and employees are passionate about their involvement, and many have held executive and committee chair positions, hosted educational events, presented at conferences, and published technical articles.
AET leaders have always been heavily involved with industry and technical organizations.  Current CEO, Dan Larson, served as President of the American Council of Engineering Companies of Minnesota (ACEC/MN), as did Butch Pendergast (founder of GEC),  Don Stormoe (co-founder of AET), and Bob Struve (an AET Vice President). Terry Swor (co-founder of AET)  was one of the Minnesota Concrete Council's founding members in 1989 and was its third President.
Our employees are very active in technical organizations such as ASTM, ACI, TRB, PCI, AASHTO, and the Minnesota Concrete Council (MCC), often holding board and committee positions. Through these organizations, we participate in the development, adaptation, and implementation of many standard tests and specifications relevant to services in our industry.
We are very proud of our employees and their commitment to volunteering, donating, and continuing the legacy of the founders of AET. For the founders of AET, relationships have brought business, but also many lifetime friendships. They have passed along the legacy of this type of community involvement and connection to the next generation.
AET team members are active volunters
AET employees donate their time and hold leadership positions in various not-for-profit organizations in their communities.
AET employees volunteered over 118,700 hours of their time in 2020.
Let's discuss how we can support your project