Serving Agricultural Clients in the Upper Midwest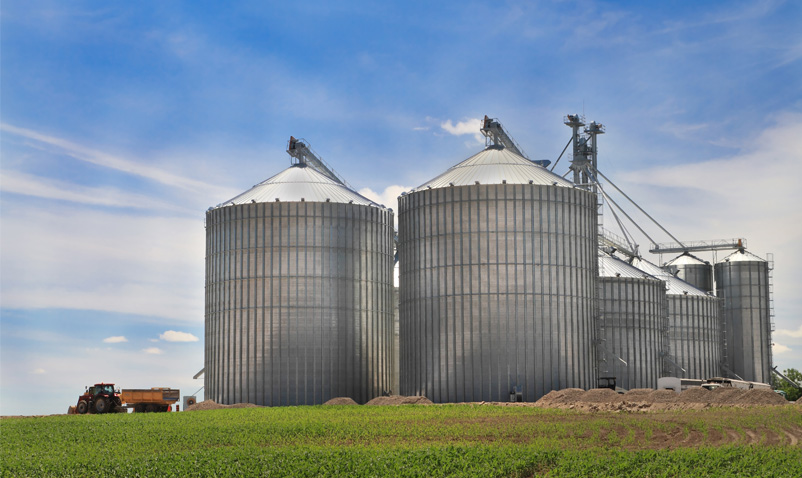 We serve the Upper Midwest's rural areas and bustling small towns, providing a wide range of consulting services to our renowned agriculture industry.
From environmental testing and compliance to meet regulatory requirements to geotechnical investigations, soil testing, and non-destructive testing (NDT) for agricultural site construction projects, AET can help your agricultural facility project succeed.
Geotechnical testing and design services for agricultural projects
Agriculture is a top industry for many of our regional offices. Our technical professionals see changes that have begun to seep into the agriculture industry. For example, grain bins require more sophisticated foundations for increased loads, and changes in railroad entry patterns in many upper Midwest towns require a new approach. AET can provide solutions to these issues.
Our Geotechnical Group can support the construction of new grain bins and silos. We employ cone penetrometer testing to evaluate total settlement and potential differential settlement across large vessels. For new rail spurs and loading/unloading facilities, we regularly provide consulting services to help support efficient commodity transit while reducing land impacts.
Nondestructive Testing and Building Technology for agricultural structures
Our Petrography and Building Technology teams  assist clients with concrete testing and forensic evaluations needed to get to the bottom of post-construction structural issues.
AET's Nondestructive Testing Group regularly performs weld inspections during anhydrous ammonia tank inspections.
Environmental services for agricultural projects
AET environmental professionals are available to conduct pre-purchase environmental due diligence services, including asbestos and hazardous material surveys. We guide clients through the due diligence process by evaluating potential environmental issues and recommending actionable solutions that keep projects moving.
During construction projects, our environmental team collaborates with our geotechnical professionals to assist clients with subsurface investigation that also address suspected or actual environmental impacts from pesticides, herbicides, fertilizers or other contaminants. When necessary, we also provide environmental remediation planning, coordination, and implementation services.
Air emissions testing and compliance – Ethanol
We live and work in "ethanol country." Our environmental air quality professionals conduct required sampling and testing that help our clients comply with local, state and federal regulations, including emissions testing and permitting. We serve ethanol clients nationwide.
AET Senior Petrographer, Chris Braaten, PG, CPG, presents an overview of potential impacts of various aggregate components on concrete…
We welcome our new AET team members in Bismarck, Fargo, and Grand Forks, North Dakota;  St Paul, Minnesota; and Rapid City, South Dakota!
We look forward to serving the Bemidji area from our new location
Wireless temperature sensors, embedded in newly poured concrete, were key to placing 226,000 yd3 of concrete in 270 days
Let's discuss how we can support your project