AET Internship and Co-op programs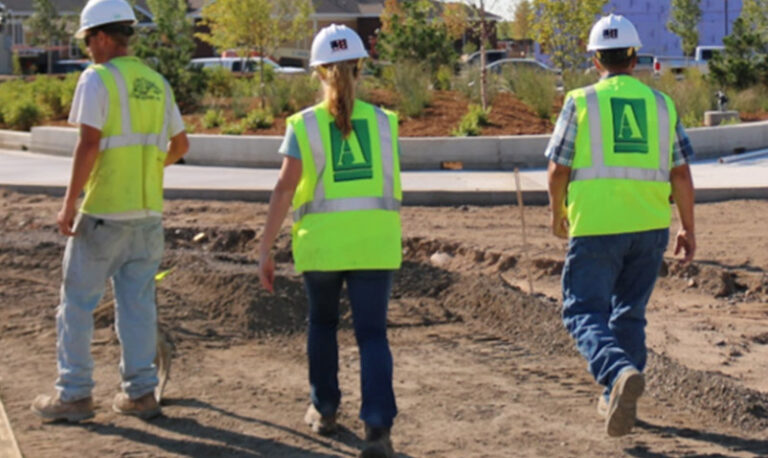 Are you ready to apply your technical knowledge in a real-world setting?
As an Intern or a Co-op at AET you won't be watching while others do the work. You will gain hands-on experience in a hard hat, on real construction sites, meeting face-to-face with clients, while learning from professionals at our internationally respected firm.
Every spring we seek tough hardworking students in engineering, science, and other technical fields who want to be considered for paid positions in our Construction Materials Testing (CMT) Summer Internship and Summer/Fall Cooperative Education (Co-op) programs. We accept applicants starting their freshman year through graduation. These are full-time positions with opportunities for overtime. 
You supply the thinking cap; we supply the hard hat.
Benefits of AET Internship and Co-op programs
Explore engineering consulting careers serving the construction industry
Put your classroom knowledge to work as you develop professional experience
Do meaningful work that makes a real difference to the success of a project
Receive industry-specific safety training and relevant on-the-job training
Receive mentoring and training from respected engineers, scientists and other professionals
Gain experience with ACI, AASHTO, ASTM and DOT standards and protocols
Learn about worksite dynamics; become a valuable member of a team
Learn what it means to provide good client service
Introductory project management exposure
Hourly pay with potential for overtime
Full time opportunities after graduation
Are you the ideal candidate?
Are you motivated to learn on the job and gain experience?
Do you have a "can do" attitude and a "will do" work ethic?
Do you have a valid driver's license and an acceptable driving record?
Are you available for full-time work during the summer (Internship) and summer/fall terms (Co-op)?
Are you capable of the physical labor requirements included in the job posting and able to use the required personal protective equipment?
If you answered "yes" to all of these questions — please check out our current Intern and Co-op openings! We provide Internship and Co-op opportunities at most of our office locations.
We have local expertise, a regional footprint, and a global reach
We serve clients from offices located across the Upper Midwest and Wyoming.
Is a Co-op program right for you?
Co-op programs are multi-term college student work opportunities. At AET, our Co-op positions are typically completed over the summer and fall terms. Co-op positions provide students with a more in-depth work experience than a summer internship. The benefits of an AET Co-op include: