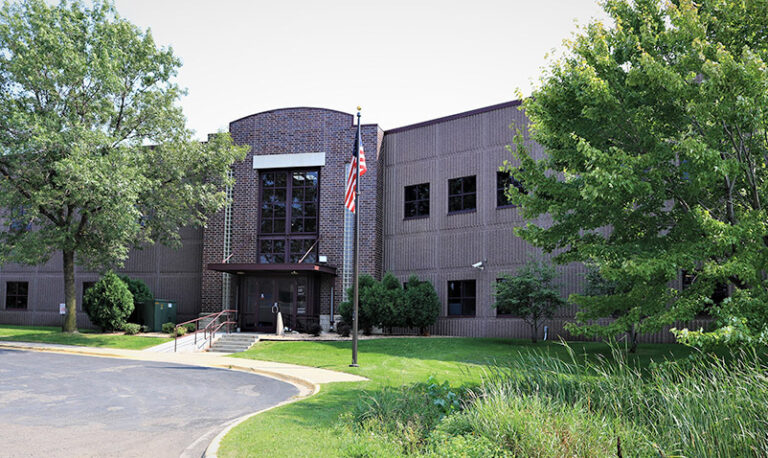 American Engineering Testing (AET) was founded by Terry Swor, PG; Donovan Stormoe, PE; Richard "Dick" Stehly, PE; and Robert "Bob" Krogsgaard, CPA. These four professionals had built their careers at a Minnesota-based firm, Twin City Testing Corporation (TCT), but left that company after the owner retired and sold the business to a UK-based firm.
Together, the founders embarked on a journey – creating what would become the first employee-owned engineering firm in the region. The founders envisioned a different kind of engineering firm, one that placed a high value on skilled professionals and technicians who maintained tried and true business relationships in their areas of expertise. With Terry Swor as President, AET grew from a small local firm into an internationally recognized company.
We became AET in 1989 but we're rooted in 1971
In December, 1989 the founders incorporated as American Engineering Testing, Inc. (AET). Knowing that it was more efficient to grow an established firm than start a brand new one, in January of 1990 AET strategically acquired Geotechnical Engineering Corporation (GEC), a 17-person geotechnical firm founded in Roseville, Minnesota in 1971. The owner/founder of GEC, Robert "Butch" Pendergast, PG/PE, who was also a former TCT employee, stayed on at the company, now known as AET, and continued to contribute to the firm's culture and success.
The birth of the AET ESOP
Terry Swor followed through on his desire to protect the employees of their new firm from unwanted acquisition by setting up an employee stock ownership plan (ESOP). Still a fairly new idea in 1990, ESOPs provide a mechanism for the employee-owners to buy the shares of a departing owner without resorting to the sale of the company. AET remains an employee-owned S-corporation today through its Employee Stock Ownership Program (ESOP). The firm is completely owned by its full-time staff, who share in the success of their firm through a profit-sharing plan.
AET leadership – A history of success
In 2016, after 26 years of service as the Chief Executive Officer (CEO) of AET, co-founder Terry Swor, PG, stepped down from the role, naming Daniel Larson, PE, as CEO. Dan has been with AET since 1990 and also served as President from 2011 to 2016. David Rettner, PE, who joined AET in 2004 and was leading the Geotechnical and Construction Materials Division, moved into the President role. The Chief Operating Officer (COO) position at AET, previously held by Dave Rettner, was filled by Robert Elliot, who has been with AET since 1998.
In 2020, our Chief Financial Officer (CFO), Robert Krogsgaard, one of the co-founders, retired after 30 years at AET. Kate Marcotte, who was hired from outside of the company, has filled the role of CFO.
Co-Founder Terry Swor retired from AET in 2018 but continues to serve as an advisor. His tireless dedication to our employee-owners and the industry is much appreciated.
AET – growing to serve
Since the firm's founding (as Geotechnical Engineering Corporation) in 1971 and our inception as American Engineering Testing in 1989, we have increased in geographic footprint and expanded our service offerings. This was accomplished through a combination of strategic acquisitions and organic growth to meet client needs.
In early 1990, AET constructed a building with office and lab space in the Midway area of Saint Paul on a lot that provided room for growth. In 1990 the new AET team began providing geotechnical and pavement engineering, construction materials testing, and environmental consulting to clients in the Twin Cities Metropolitan Area. The Saint Paul office has been expanded over the years and now includes over 27,000 square feet of laboratory space.
One of the first new service lines added to the new firm was Petrography in 1990, through the key hire of petrographer Scott Wolter, PG, and Gerard Moulzolf, PG, in 1991. Gerard has headed the department since 2006 and the AET Petrography Group has grown to be the largest petrography lab in North America and one of the largest in the world.
In the early 1990s, AET opened the first regional offices in Duluth and Mankato, Minnesota. Three years later, new AET offices were opened in Rochester, Minnesota, and Wausau, Wisconsin, followed by new offices in Marshall, Minnesota and Pierre, Sioux Falls, and Rapid City, South Dakota.
Our in-house quality assurance/quality control (QA/QC) program was established in 1993 to systematically and rigorously audit departments, offices, labs, test procedures and calibrations, and test accuracy.
In 2006, the major assets of GME Consultants, another leading consulting engineering firm with a staff of 65, were purchased by AET. This strategic move added considerable engineering, environmental, and technical talent to sustain planned growth. New office locations in International Falls, Minnesota, and Menomonie, Wisconsin, were gained through the acquisition.
Shortly after that, AET opened the Albertville, Minnesota office in 2007 and the Green Bay, Wisconsin office in 2010.
In 2010, AET acquired selected services lines from Tetra Tech, Inc., to enhance client services in Wisconsin and South Dakota. The newly acquired offices were in Chippewa Falls, Wausau, and Seymour, Wisconsin, and Sioux Falls, South Dakota. The acquired service lines supported and increased existing geotechnical, construction materials engineering and testing, drilling, environmental, and wastewater chemistry disciplines.
In 2011, to take advantage of opportunities fueled by the oil and gas industry boom in North Dakota and eastern Montana, AET opened offices in Dickinson and Williston, North Dakota.
In 2013, AET purchased Rebel Construction Chemistry LLC, adding specialized chemistry services in St. Paul, including Infrared Spectroscopy, X-Ray Fluorescence, X-Ray Diffraction, and wet chemistry. The lab owner/manager Bill Rebel joined AET, as well, and he continues to use these specialized tools to enable greater analysis and identification of factors influencing the performance and/or failure of construction materials and products.
In 2017, AET opened an office in Sheridan, Wyoming. This allowed AET to bring environmental and geotechnical engineering and materials testing services to clients in the Rocky Mountain Region.
In 2018, we expanded our building technology capabilities to include architectural and structural engineering design services for existing buildings, historic buildings, and new construction to our service line. This expansion included the addition of Rick Froberg, AIA, RRC, LEED AP, as Building Technology Division Manager. In 2018, AET also purchased an additional 3.7 acres to support further expansion of the St. Paul Headquarters.
In 2020, AET acquired three offices and 19 staff members from Strata, Inc. and expanded our geographic footprint into the West Region. 
On February 28th of 2022, AET acquired Northern Technologies, LLC (NTI). We have gained 39 new team members from NTI and added three new office locations in North Dakota  (Bismarck, Fargo, and Grand Forks). 
AET currently serves clients, across the nation and around the world, from 19 offices located in Minnesota, Wisconsin, North and South Dakota, and Wyoming. AET has always been committed to growing sustainably and in ways that benefit clients, strengthen service offerings, maintain company culture, and benefit the employee-shareholders. 
AET celebrates 50 years of client service
Our firm, American Engineering Testing, Inc. (AET), was brought to life through the courage of our founders, who envisioned a new approach to running an engineering firm. They built the new firm on a foundation of employee ownership and grew the firm through the hard work of skilled professionals and technicians who knew the value of forming long-lasting team, client, and partner relationships, based on trust.
For fifty years — from the founding of GEC in 1971 to our inception as AET in 1989 and throughout our journey into the 21st Century — we have continued on the road our founders paved. It is our vision to be the Employer of Choice for the best and brightest in the industry and our leadership works diligently to grow a firm that develops and supports our staff as they build their careers.
Regardless of geographic location, specialty, or level of experience, AET employees operate as One Team, focused on providing exceptional service, depth of knowledge, innovative engineering, and emerging technical solutions.
As we move into the next 50 years, we will continue on our mission of working together to build a more certain world.19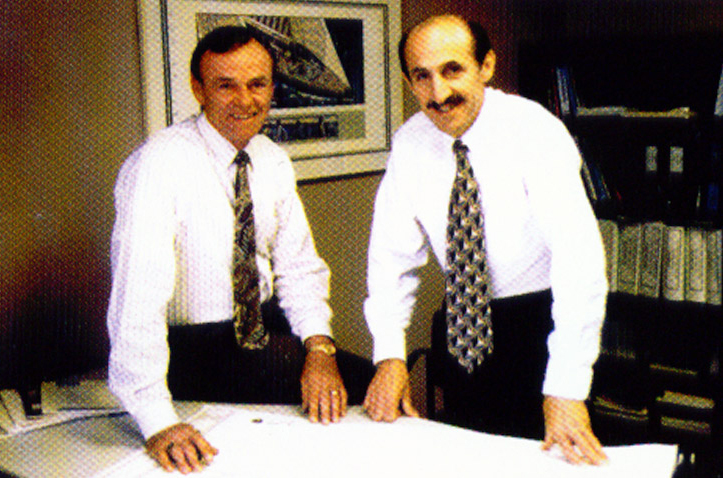 The experienced professionals who founded AET envisioned a new kind of engineering firm built on a foundation of employee ownership and long-lasting relationships based on trust.
Let's discuss how we can support your project