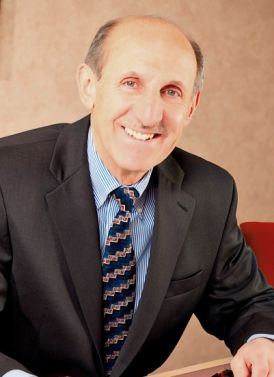 Today AET announced that one of its founders and Chairman Terrance (Terry) Swor, PG, is retiring on January 2, 2018. The announcement comes after a planned transition period commensurate with Daniel Larson, PE, being named CEO in 2016.
With Terry serving as its first President, AET flourished within the engineering and environmental communities as well as creating specialized laboratories for chemistry, petrography and material testing. "His passion for exceptional customer service and building meaningful relationships with clients and vendors alike has allowed the organization to grow and excel through considerable market and economic change," said Larson. "AET is stronger than ever thanks to Terry's tireless dedication to the industry and to our employees."
Swor founded AET in 1989 with Donovan Stormoe, PE, Richard (Dick) Stehly, PE and Robert Krogsgaard, CFO as a company focused on being a leading provider of engineering, environmental and materials testing services in the Minneapolis/St. Paul region. Under Swor's leadership, AET grew from a small local firm into an internationally recognized company. The footprint of services AET provides has increased exponentially and only continues to grow, keeping on path with the founder's vision.
A passionate leader, Swor developed strong relationships with a broad base of engineering, architecture and construction firms, and kept AET financially secure throughout his tenure, sharing the organization's success with employees by creating an Employee Stock Ownership Program (ESOP) early on.
Over his 53-year career, Swor has become a leader in the engineering industry and wider community. Swor served as president of the American Institute of Professional Geologists Minnesota/Wisconsin chapter; president of Minnesota Concrete Council; and is an active member in the Minnesota Geotechnical Society and American Council of Engineering Companies (ACEC). He authored numerous technical publications and presented at professional and technical seminars throughout his career, always looking for ways to advance the geological and engineering profession. He has been the recipient of both the President's Award and Tom Roche Lifetime Achievement Award given annually by ACEC/MN for his dedication to and advocacy for the consulting engineering community. He also received the Richard Stehly Industry Advancement Award by the Minnesota Concrete Council for his dedication and research in the cast-in-place concrete/cement industry.
"AET would like to recognize and thank Terry for his extraordinary leadership and uncompromising drive to create a quality organization during his tenure," says Larson. "All of us in this industry owe Terry much appreciation and gratitude for his commitment to improving the engineering, architecture and construction market, and the communities where we work and live."
Hear more from Terry in an interview about his experiences, lessons learned and the future of AET: In His Own Words: Experience of an AET Founder and Chairman
Learn more about AET's history and our founders here.
Media Inquiries:
Christine Wiegert, Marketing Director
cwiegert@amengtest.com
(800) 972-6364