Environmental Chemistry Lab
Environmental Chemistry Laboratory in Sioux Falls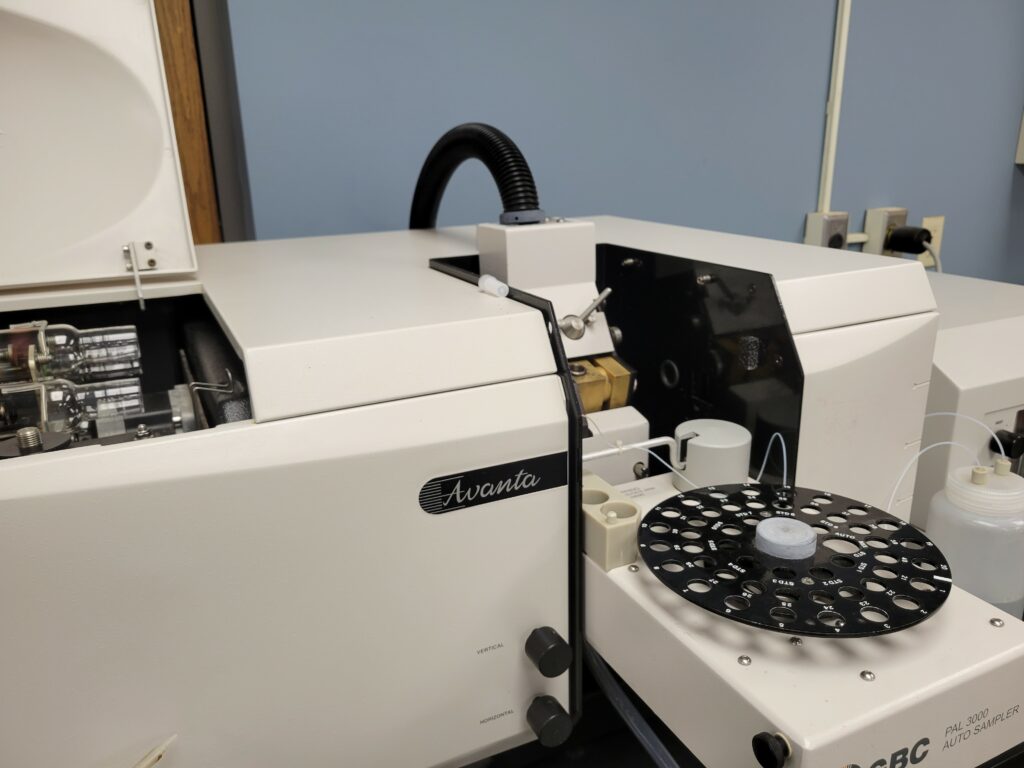 The AET Environmental Chemistry Laboratory provides analytical testing to support environmental investigation and compliance.
Our chemical testing laboratory, located in Sioux Falls, South Dakota, has been in operation since 1981 and at our current location since 1992.  We provide a full range of analytical testing for metals, bacteriologic, inorganic, and organic analyses of soil, sludge, water, wastewater, air, asbestos and hazardous wastes. We work with a wide range of clients, including engineers, wastewater consultants, building owners, food processors, metal finishers, ethanol producers, school districts, cities, county, and state agencies.
We have extensive experience conducting analyses and interpreting data to help clients solve problems
Our lab professionals have a combined 110 years of experience in providing testing services to our clients.  We take pride in our ability to provide exceptional client service.  When our clients call with questions regarding required tests or interpretation of results, they are able to speak to the analyst to better understand which tests are needed and what the results mean. 
The Sioux Falls lab performs analytical services and testing following EPA, AWWA, APHA, Standard Methods and ASTM methods that are approved by US EPA for analysis of wastewater, as listed in 40 CFR Section 136.  We also provide services associated with NPDES permit requirements, including field composite sampling and discharge monitoring report preparation and submission.  
We are also equipped to perform testing on soils and concrete according to ASTM and AASHTO methods. 
Our laboratory equipment includes Flame Atomic Absorption Spectroscopy, Graphite Furnace Atomic Absorption Spectroscopy, UV/Visible Spectroscopy, Ion Specific Electrodes, along with standard wet chemistry capabilities, to provide our clients with accurate, defensible, and reproducible results.
Our services include working with our clients to best serve their project needs
We supply required Chain of Custody forms and sampling containers containing the correct preservatives. Rest assured that we follow quality controls throughout testing and use approved methods to ensure that our results meet our company's and our clients' goals and high expectations.
Contact a Laboratory Professional
AET Senior Petrographer, Chris Braaten, PG, CPG, presents an overview of potential impacts of various aggregate components on concrete…
Let's discuss how we can support your project