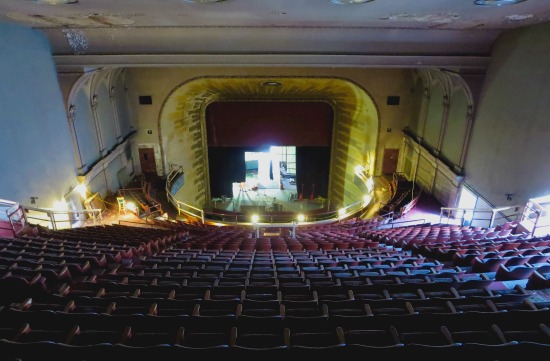 Originally built in 1916 as a vaudeville stage, the Palace Theatre was a fixture on Saint Paul's cultural scene until it closed in the early 1980s. Although the Palace Theatre stage saw the likes of Charlie Chaplin and Groucho Marx, its greatest performance may be happening right now.
In 2014, the City of Saint Paul acquired the theater and moved ahead with plans to redevelop it into a 2,800-capacity modern concert venue. Renovations were underway less than a year later. The project team—led by the city's Housing and Redevelopment Authority (represented by NTH, Inc.) and general contractor McGough Construction, along with architect Oertel Architects and structural engineer Darg, Bolgrean and Menk (now Barr Engineering)—used its talents and resources to bring the deteriorating building back from the brink.
AET was also a member of this team, providing inspection and testing services throughout the renovation efforts. In this role, we had a firsthand look at the building's remarkable structural features, many of which remained in place.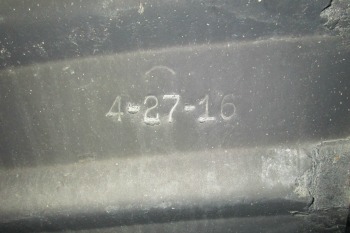 Large steel trusses and six-foot-deep plate girders spanning more than 75 feet are just a few structural members that stood the test of time. The pre-cast concrete planks, known as "Federal tiles," making up the roof were date stamped 4-27-16, making them more than a century old. The massive structure framing the proscenium (stage) was a combination of steel and a brick arch—not something you see everyday.
During the condition assessment phase, we visually documented whether or not these and other structural members were without distress or moisture-induced damage. If we noted any evidence of corrosion, we used ultrasonic testing to inspect the member's thickness.
Based on our results and recommendations, the structural engineer made replacements and repairs as needed. We inspected and tested new materials during this final "act" of the project, and, as the curtain falls, we are preparing to monitor vibrations during the upcoming sound tests.
It's nice to know many of the theater's original architectural elements were preserved. With renovations wrapped up, the city is set to have a truly unique venue that harkens back to its glory days while setting the stage for a cultural rebirth of its downtown.
Kim Deibel is a senior engineer in AET's Building Technology Division. She can be reached here.