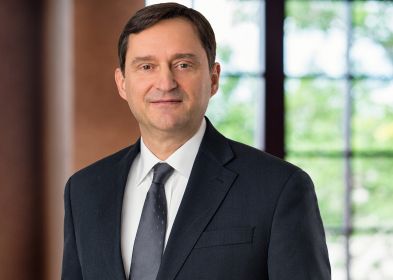 AET is pleased to announce that Gregory Reuter, P.E., P.G., D.GE, has been promoted to Vice President of Geotechnical Engineering. In his new role, Mr. Reuter will focus on providing senior-level technical expertise, staff training, and market development for the company's geotechnical engineering services division.
Mr. Reuter has over 30 years of experience in the design and construction of specialty geotechnical and structural projects, particularly earth retention and deep foundations, in-situ testing, slope stability analysis, and mechanically stabilized earth retaining wall and slope design. Mr. Reuter has published several papers and regularly presents to various academic and industry organizations.
"Greg's wealth of experience in geotechnical engineering and proven leadership skills has considerably expanded our ability to solve the most complex engineering challenges," said Dave Rettner, P.E., President of AET. "I'm excited to announce his promotion and look forward to seeing how his direction and leadership continues to help AET innovate and grow."
Mr. Reuter is a licensed Professional Engineer (P.E.), Professional Geologist (P.G.), and a Board Certified Geotechnical Engineer (D. GE.) by the Academy of Geo-Professionals. Reuter graduated with a B.S. in Geological Engineering from the University of Minnesota, and a M.S. in Geotechnical Engineering from the University of Illinois – Chicago.
Media Inquiries:
Christine Wiegert
Marketing Director
American Engineering Testing, Inc.
cwiegert@amengtest.com
(800) 972-6364