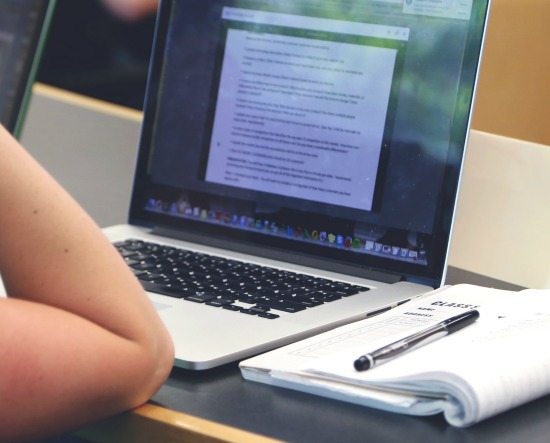 For students and new graduates, preparing your resume is a daunting task. Your resume serves as your first introduction to a prospective employer, something to get you that face to face meeting and then (hopefully) the job. You'll spend your professional career building and cultivating your resume to best represent who you are as a professional – yet the resume is something that so many people get so wrong. From spelling mistakes to irrelevant information, missing the mark with your resume is a misstep that can quickly land you in the "no" pile.
Here are our top tips for crafting the perfect resume for your first internship or post-college engineering job:
Make an impact by avoiding long blocks of text. Instead, use bullet points to summarize and maximize the white space to create a clean and readable format.
For many of you, your main qualification is your education. Make sure you highlight it! List your major/degree at the top of your resume – you want this to be front and center for recruiters and hiring managers.
If you've taken courses that are applicable to the position you are applying for, list them!

For example, if you're applying for a Soils Lab Technician role, it will be to your benefit to list lab classes and field work that you've completed.

Focus on your strengths, there's nothing wrong with a B or C average GPA but instead of pulling attention towards grades, provide details on relevant coursework.
Highlight research projects and additional research work related to your field. This shows that you've gained deeper knowledge beyond the classroom that puts you ahead of other applicants. Consider adding a technical skills section to show field/lab techniques you've mastered, instrumentation you can operate and specialized software proficiency that you have.
List your internships, part-time and summer work

AFTER

your education. That part-time job you worked throughout school is important and deserves a place on your resume – just DON'T go 3 bullets deep. This additional work shows your discipline and time management skills while earning your degree, even if the job is not directly related to your field.
Times have changed which means some of the "old rules" don't necessarily apply anymore. Advice telling you that you must keep your resume to a single page or to plug in a cookie cutter objective statement can lessen the impact or readability of your resume. Another piece of dated resume advice? That there's a need for you to list your reference contact information or state "references are available upon request" – employers will ask for your references later in the process.
All in all, it's important for your resume to reflect your success and all the hard work you've put into earning your degree. Take the time to personalize each submission of your resume to show how your background fits the role.
Congratulations on starting this next step in your professional career, we can't wait to meet you at upcoming career events!
Interested in learning more about Internships and Co-Ops at AET?