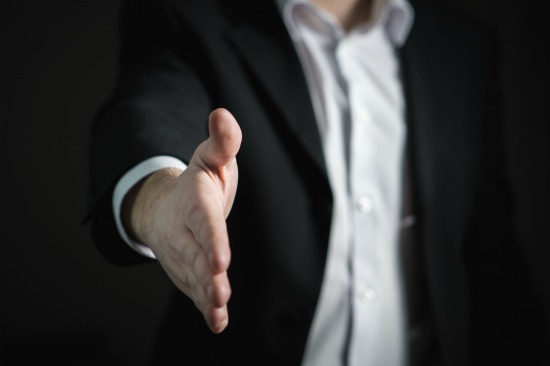 It's Career Fair season! We know this can be a stressful time as your college Career Services office is telling you to prepare, prepare, prepare and you are creating a professional resume for possibly the first time (don't worry we have tips for you). Well, we're here to provide some reassurance that employers are looking forward to meeting you at the fair and give you our top tips to make the Career Fair a success!
The Approach
Be ready with a firm handshake and a practiced elevator pitch. Your elevator pitch is a brief introduction to you and lets the employer know right off the bat what brought you to their booth. This should highlight things such as:
Your major
Graduation Date
Area of interest/focus
Type of position you are looking for, i.e. internship, Co-op or entry level
Starting off with a smile and a clear purpose gives us the impression that you're prepared and motivated!
Hi, my name is…..
Alright, you got the handshake and your brief introductions underway, the next thing to do is to figure out who you are meeting with. At job fairs, the company representatives could be recruiters or it could be the hiring managers. Make sure you know which you are speaking with and be prepared for either scenario.
HR/Recruiters
These company representatives are there to spread the word about what their company has to offer and will be the key people who will pass your resume along to hiring managers throughout the company. Make sure you communicate what position you are looking for and provide some insight into your studies and background.
Hiring Managers:
Talk "shop" with these people. Bring up your coursework and projects that directly relate to the industry and discuss your goals post-graduation.
No matter who you meet with, their goal is to see how you might fit with their team and with the company. Do not be afraid to show some personality and passion for your chosen career!
The Giveaway Dilemma: Take it or leave it?
It seems small, like it shouldn't matter if you take a pen or frisbee from a prospective employer. But what do you do when suddenly you have 40 pens and can no longer shake hands or reach for your resume? This is the dreaded giveaway dilemma.
We recommend that, if you take any item at fair, you take a business card. After meeting with the company representative(s) thank them for their time and ask for their business card. After leaving the table, jot down a note or two on the on the back so that you'll remember key details from your conversation and can follow up appropriately. Employers appreciate that you brought a hard copy of your resume, but we'll generally want you to send us the electronic version as well and now you have our email address so that you can do so.
And if you do happen to take a giveaway, make sure it is smaller or something that can fit in your pocket/purse. Make sure your hands are free to hold your resume and shake a hand, take time to collect yourself and get everything secured before moving to the next booth.
And one more thing…BE YOURSELF
Handshake and introductions are key but the most important thing to remember when you are meeting with prospective employers is to give us a feel for who you are and what excites you. We know that you have passion for your field, share what you love about it and let your personality shine!
We can't wait to meet you! Good Luck!
Interested in learning more about Internships and Co-Ops at AET?