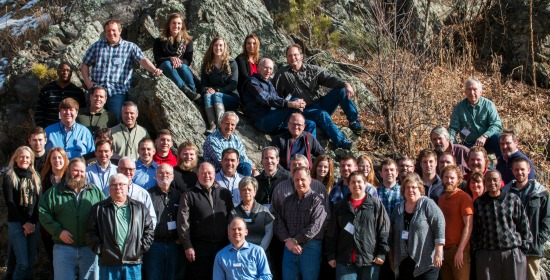 Over 80 employees, including eight professional engineers, three professional geologists, six engineers in training, and a multitude of professionally trained staff make up AET's West Region.
Capitalizing on their employee's extensive engineering knowledge and experience, AET expanded westward and opened their first West Region office in the early 90's in Rapid City, South Dakota. Offices in Pierre, Beresford and Sioux Falls, South Dakota; and Dickinson and Williston, North Dakota followed suit. These offices provide geotechnical, materials testing, and environmental services across North and South Dakota, Montana, and Wyoming.
Given the wide service area they cover, our West Region offices support a wide range of clients in municipal, governmental, agricultural, commercial, and industrial markets. Somewhat unique to our West Region offices, they are also involved in the oil and gas industry and also consult on numerous rail projects. Our regional team assists major oil producers in constructing all-weather access to their oil well sites in North Dakota and shares their knowledge of specialty foundations to support frac sand unloading equipment and large tanks. Our Environmental Group provides site evaluation, permitting and emissions testing and has experience working on refinery and gas plant projects. The regional Pavements Group also consults and tests for roadways and structures supporting high-volume, heavy truck traffic and rail loops.
Currently, the West Region team is providing engineering, environmental and testing services for local projects including:
Multiple hospital expansions and construction,
New commercial and residential construction,
Electricity transmission,
The Bureau of Indian Affairs (BIA) engineering, and
Oil and gas related projects.
For more information about the many capabilities of our West Region offices please contact Mr. Robert Temme.