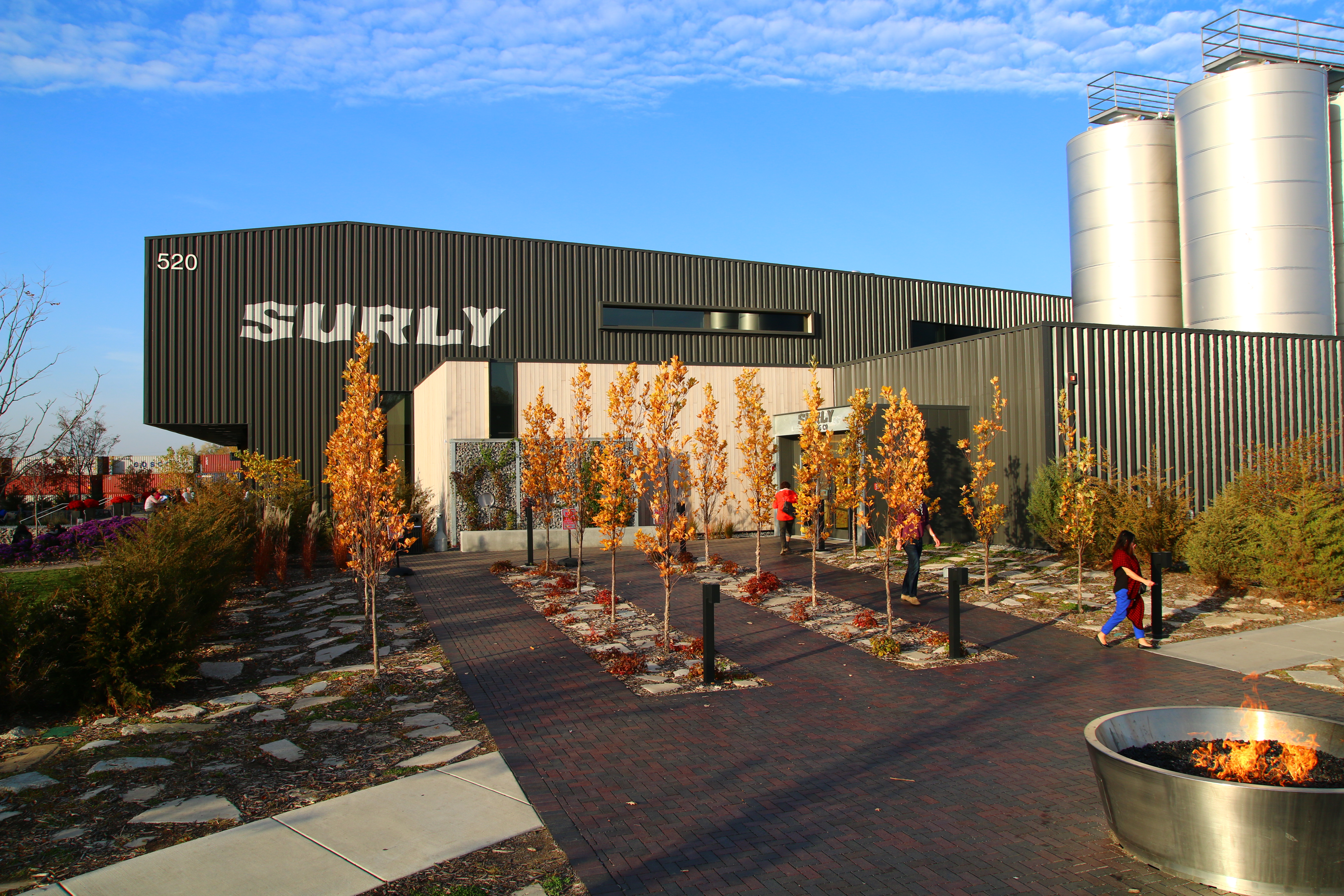 One doesn't have to go far to find good beer in this town. In fact, my coworkers and I don't have to travel more than a few blocks from our Saint Paul office. Given the omnipresence of breweries, it's no surprise that beer is a regular water-cooler topic.
True, many of us at AET are self-proclaimed beer aficionados, but I suspect conversations about beer styles, brewery openings and taproom amenities pop up at any gathering in the Twin Cities. What may not be as talked about, however, are the challenges local breweries encounter when constructing their production facilities and taprooms.
Some breweries start from the ground up, but most move into existing structures. Although both scenarios bring their own obstacles, the latter can be particularly difficult. In this case, it's not simply a "move-in-and-set-up-shop" operation; the space must be configured to the brewery's needs. And this can be a tall order when it comes to accommodating complex bottling and kegging lines, brewing equipment and taproom designs.
Throughout the last decade, we've performed services such as soil borings, concrete, and steel observations and testing, and pile driving testing for several local brewery projects, including Surly Brewing Co., Summit Brewing Company and Indeed Brewing Company, to name a few. In doing so, we've witnessed many of these challenges firsthand. So to help you better understand the hard work that goes into our region's beloved craft brews, here are a few of the most common ones we've seen.
Low ceiling height
Many of the newer fermentation tanks are quite large—definitely not your average-sized equipment. To accommodate these behemoths, breweries often need to modify the building's ceiling. Most warehouses have a steel joist roof, making it possible for breweries to get the height the tanks need. Often this requires modifying and reinforcing various sections to allow the tanks to stick up through the roof. At Indeed in northeast Minneapolis, a portion of the existing roof was removed, the walls were extended vertically, and a new, higher roof was constructed to allow for the placement of fermentation vessels and an adequate ceiling height for the new tanks and associated plumbing.
Insufficient foundation strength
Many breweries have had to reinforce existing foundations or even install new foundations to support the aforementioned fermentation tanks. At one brewery we worked on, the soils underneath the concrete slab were judged to be inadequate for supporting the new tanks.  . Since the brewery's owners had already constructed a taproom, we helped the owner come up with a solution: The tank foundations were constructed after removing the slab and installing helical pile for support. This kept the owners from having to move the tanks and reconstruct their taproom.
Incompatibility with taproom designs
Issues can also pop up around a brewery's taproom and patio designs. At Ox Cart Ale House in downtown Saint Paul, for instance, its owners wanted to construct a rooftop patio to give customers a beautiful view of the city's new ballpark, CHS Field. But because the roof was only designed to hold rain and snow loads, a new structural steel platform with a composite metal deck slab was constructed above the existing roof.
Inadequate water supply
It's simple: without water you don't have beer. Not only is water the primary ingredient in beer, but it's also needed for cleanup in the brewing area. Many breweries have found the water supply in an existing space to be inadequate, which requires them to push in new water services to the building. One local brewery, for instance, moved into a space that was outfitted with a one-inch water main when they needed a four-inch main (this represents a substantial difference). The brewery was forced to change the water service, which required getting permission from the city.
The move to large-scale on-site production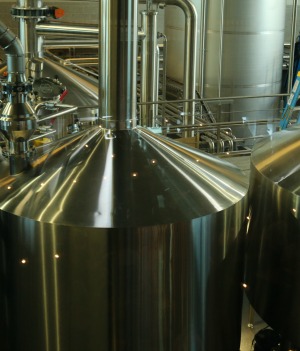 Many smaller breweries start out by brewing test batches and smaller batches on premise while contracting their main production and canning operations to a local contract brewery. But with demand for beer alive and well in the Twin Cities and beyond, many smaller breweries have sought to bring large-scale production on site. This not only gives breweries more control over the process and quality but also lets them experiment with recipes as they scale them up. (Since chemistry doesn't work as a straight ratio, a brewery can't simply take the recipe for a 50-gallon batch and scale it up to a 3,000-gallon batch.)
Of course, brewing on a larger scale requires increased tank capacity and water supply—both of which have caused several breweries to experience the aforementioned issues.
Storing spent grain
In the past, breweries typically donated their spent grain to farmers for livestock feed in 55-gallon drums and manually loaded them onto trucks. But now that most breweries produce larger quantities of spent grain, they usually sell it. To make this process less labor-intensive and more efficient, several breweries have built large silos designed to hold the grain and load it into trucks. As you might have guessed, adding a silo to an existing space can incur challenges, too.
A toast to local breweries
Despite these and other challenges, our local breweries continue to push ahead. They're making great beer and serving it in memorable spaces—and they're always looking for ways to make the experience even better. I hope you'll join me in raising a glass.
Rob Flickinger is a senior engineer in AET's Construction Services Group. He can be reached at rflickinger@amengtest.com.