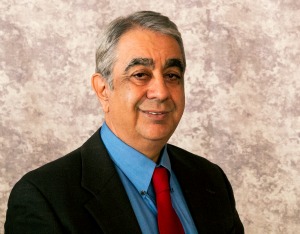 American Engineering Testing, Inc. (AET) announces the addition of Mr. A. Reza Savabi, Senior Geotechnical Engineer, to the Geotechnical Division. St Paul geotechnical department manager, Mr. Gregory Reuter, PE, D.GE, says "Mr. Savabi's deep and diverse project background will serve our clients with solutions-based insights that we strive to bring to each project. We are excited to add him to our team of trusted engineers!"
Mr. Savabi has over twenty years of experience in geotechnical engineering, which also includes construction materials testing and environmental engineering. In his role as a Senior Geotechnical Engineer, he will be utilizing his vast experience to perform geotechnical engineering on a wide range of projects including commercial, municipal, and government developments.
Mr. Savabi pursued his interest in geology and engineering at Utah State University where he graduated with his Bachelor's degree in Civil Engineering, and his Master's degree in Civil and Environmental engineering. He has put these interests and degrees to good use. Mr. Savabi has worked on projects that include major levee/dam evaluation and rehabilitation, public transportation, and others involving extensive geotechnical investigation. Along with his experience and education, Mr. Savabi is a licensed professional engineer in Florida, Illinois, Utah, Louisiana, Kansas, Oklahoma, Texas, and Minnesota. He is fluent in Spanish and Farsi/Persian. He has also been a member of the American Society of Civil Engineers (ASCE) for twenty years.
You can reach Mr. Savabi at asavabi@amengtest.com.