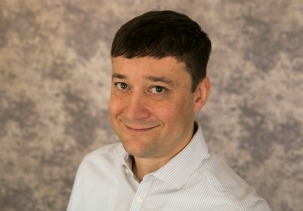 American Engineering Testing, Inc. (AET) announces the addition of Dr. John Beaty as Historic Preservation Specialist to the Petrographics and Chemistry Group. Managing Principal and Vice President Gerard Moulzolf is excited about adding Dr. Beaty to the group saying, "We have the unique opportunity and privilege to add Dr. Beaty's education and masonry experience to our team. With his background and education, we will be able to provide our clients with a wealth of knowledge in historic preservation and provenance, in addition to our forensic findings."
Dr. Beaty brings a set of capabilities and skills that are new to AET. With his PHD in Historic Preservation and Building Construction from the University of Florida, he is uniquely capable of identifying historic construction techniques, materials, and provenance; as well as preparing and analyzing historic mortar and other masonry samples. In the past, he developed skills with hands-on projects such as plaster restoration for an 1809 church in Nantucket, Massachusetts, stone patching, repair and cleaning of the 1875 Civil War Monument in Savannah, Georgia, and heavy timber frame restoration of a 1850s granary in upstate New York; as well as an understanding of the practical aspects of local historic preservation when working for the City of Saint Paul Heritage Preservation Commission.
Dr. Beaty joined the Petrographics department and immediately started putting his problem solving skills to work on major projects, including evaluation of stains on the brownstone exterior of the James J. Hill House in Saint Paul. His education and past work experience as a restoration plasterer and mason has played a huge role in his ability to successfully gather samples with limited impact on the building, to identify the source and composition of the distinctive staining, and to sensitively repair the sample areas. Along with working on the James J. Hill House, Mr. Beaty has visited sites to aid in the diagnosis of historic masonry problems, performed mortar analysis to assist clients in developing/designing compatible replacement mortar, and reverse-engineered masonry repair materials looking for compatibility problems. Mr. Beaty is an active member of the Preservation Trades Network, the Association of Preservation Technology International, and the American Institute for Conservation of Historic and Artistic Works and can be reached at jbeaty@amengtest.com. Gerard Moulzolf, PG can be reached at gmoulzolf@amengtest.com.