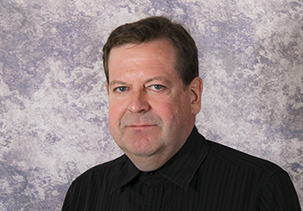 American Engineering Testing, Inc. (AET) welcomes Michael J Behnke as an Air Quality Engineer in the Environmental Division. He is responsible for air quality dispersion modeling, air quality impact evaluations for Environmental Assessment Worksheets (EAWs), air permit applications, and broader emission calculations for the group.
Mr. Behnke's career spans more than 25 years that includes air quality dispersion modeling/permitting, emissions control, compliance programming, and extensive environmental due diligence/regulation review in multiple states. His true passion is dispersion modeling. To that end he is a leader in the application of tools such as ISCST3, ISC-PRIME, and the AERMOD modeling systems. Mr. Behnke has analyzed data for energy generation, mining and ore processing, agricultural, manufacturing, and state environmental agencies.
AET's Environmental Compliance Manager Gail Cederberg says "We are very excited to have a respected expert such as Michael join the AET team, we will be able to expand our environmental compliance capabilities with his knowledge and experience." Prior to joining the AET team, Mr. Behnke was an Air Quality Engineer/Dispersion Modeling Analyst, and Project manager with Valentine & Associates. He earned his bachelor's degree in Materials Engineering and his master's degree in Environmental Engineering from Purdue University.